Appear when you show up on camera
If you're a
high-achieving woman

who owns a business, you must become polished – not perfect – to increase your visibility.
An on-camera and media coach who happens to be an ace producer, is your secret weapon to exponential exposure.
All I can is Wow! Elizabeth's experience and knowledge have given me skills that are instrumental to my career and have opened up opportunities that wouldn't have otherwise. In 4 episodes, our views went up 1000%. And, with our first batch of shows, with only 1500 subscribers, we've had episodes with views of up to 10K.
Deb Sheppard
Medium, Spiritual Teacher, Bestselling Author
Elizabeth's ROCK SOLID mentorship and coaching were grounded, intuitive and powerfully direct, which allowed me to fast track my business in ways I had been desiring for a long time. She helped me transform my business identity, my client messaging, my comfort on camera, and my sense of authority.
Teresa Kaplan
Psychotherapist turned Transformational Teacher
I was blown away by her ability to help me create new topics to talk about and understating how to be more "conversational" with my audience. Working with Elizabeth was the best investment I have made not only in myself but for my business.
Lu Stasko
Strategic Brand Publicist & Owner of the Stasko Agency
Elizabeth is a remarkable human. Not only does she care deeply about people, she has a gift to bring out the best in them. Our clients always walk away completely WOW'd after a session with her. The world should know this woman.
Keri Murphy
Founder & CEO, Inspired Living
You're great at what you do. You have raving clients and you're confident in your gifts. But you know you're meant for more.
YOU'RE HERE TO CHANGE LIVES.
In order to have the influence you desire, you need to be seen as an authority figure beyond your current comfort zone. And to do that, you must be FINDABLE. 
Impact doesn't happen by accident.
You hear all the time that you need to consistently be on camera, but you just haven't made that happen yet. Maybe you don't know how or where to start. Maybe your past experiences have been awkward or even (in your opinion) disastrous. 
You could be procrastinating because you're concerned about how you look or sound. Or, you might just be too busy. 
Regardless of your reasoning,
VIDEO IS THE WAY TO BUILD YOUR AUDIENCE.
Having an On-Camera & Media Coach to guide you through it and set up proven systems for success is the quickest and most effective way to start seeing results!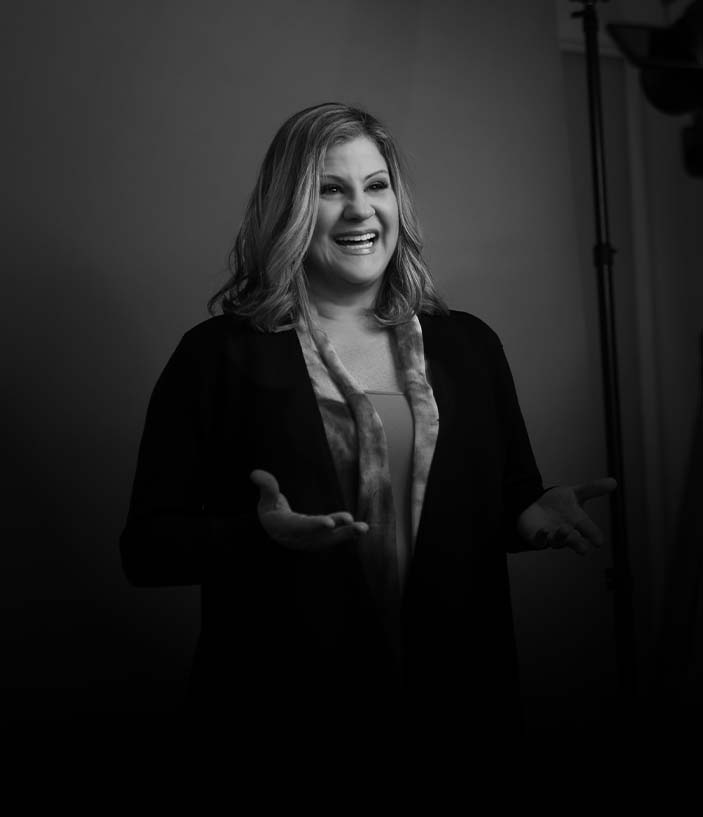 As a former television producer for two decades, followed by a decade as an entrepreneur, I have helped 1000s and so I understand just how important showing up on camera is in order to connect with your audience.
(Here's the quick lowdown on the credentials: worked with HGTV, The Food Network, Showtime, and Starz.)
Having been a business coach for 7- and 8-figure global companies, I also understand the mindset traps that trip us up when trying to be more visible. Especially if you're used to high-performance, you know impressions and results matter.
So how do you ensure success and increased impact when you're stepping up your presence and reach?  
In order to be seen as an authority in your field, you must:



your weekly stream or youtube series
is knowing WHERE to be seen online.